Grand Canyon — Golden Tee 2012
By
Golden Tee Fan
• Category:
Grand Canyon
•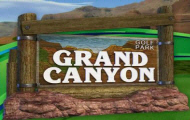 Here is a description of this new course for Golden Tee 2012: "Take a golfing journey from the top of the north rim all the way down to the bottom of the great chasm. While water is sparse through much of this 18-hole excursion, the streams and waterfalls you encounter will certainly impact your round. Tusayan, Arizona's breathtaking cliffs, drops, and windy rock walls will make you stop and take in the surrounding scenery. As beautiful as the course is, however, seeing too much of the sights likely means you've lost track of the fairway."
Here is the official preview of the Tusayan, Arizona course.
This post is currently being updated with tips, tricks, and information related to the 2012 Golden Tee course Grand Canyon!  Check out the hole-by-hole breakdowns and example hole-outs as I partner up with the Golden Tee community to give you the edge you need to beat your friends!
Grand Canyon is voted by many to be the 3rd hardest course in 2012, although some rank it harder and some easier.  It has many eagle opportunities but also many potential blow-up holes and tough setups that can make for a rough round!
Most players use the Flares and Hurtles on this course, although the Hawks can benefit us amateur players more here.  You might save more strokes from the low-lofted hybrids than you'd gain from the one or two times you might need a 7-wood or 9-wood here, so see what works best for you!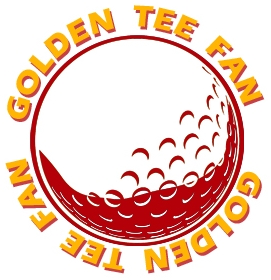 Golden Tee Fan is a Golden Tee addict from Chicago, IL, thirsty for tips and tricks!
Email this author | All posts by Golden Tee Fan