Royal Cove — Hole #9: Par 4
By
Golden Tee Fan
• Category:
Royal Cove
•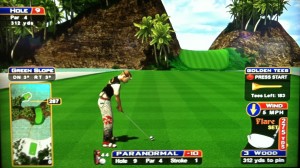 Here you'll need to curve a long wood, often high-teed, around the mountain and stick a fairly small area that includes the green.  Remember that if you choose a straight line and play a small cut around the mountain, it's easier to control, but you'll also lose distance vs. a bigger cut shot that will go longer but be tougher to control.  Here's a perfect 3-wood hole-out.  Here's a high-teed 3-wood dunk with a small cut around.  And this high-teed 3-wood used a headwind to hold the line as it cut around.
If you are way back in the box, a low-teed driver can skip the water curved around to the green, so keep that in mind too!  This one is about the longest skip you've ever seen, ha.
This hole is always drivable off the tee, but only for the pros, so don't feel bad if you choose to lay up in the fairway with a really tough look.  Being put back on the tee after a missed tee shot is a good incentive to lay up — here's a hole-out from the fairway.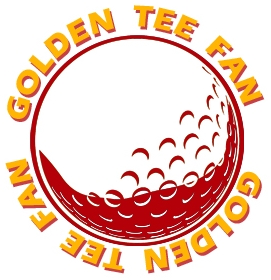 Golden Tee Fan is a Golden Tee addict from Chicago, IL, thirsty for tips and tricks!
Email this author | All posts by Golden Tee Fan