Tundra Peak — Hole #15: Par 4
By
Golden Tee Fan
• Category:
Tundra Peak
•
It appears as if you'll have to try to thread the gap between the two mountains if you want a shot at this green (3/4-wood with backspin is ideal) — and this is the best case with a left pin.
But, in most cases, you can go over it — the problem may lie in getting the ball to stop after you get over.  There are setups where a high-teed 5-wood (or 4-wood) can actually get over the mountain, or at least help cut the corner!  Of course, distance control is still important so you don't keep flying over the green — this shot is tough!  Recognize that there is more green to the right, so if you can carry over the right side of the mountain, you may get your ball to stop on the right side of the green.  Here's a medium-teed 5-wood that just barely caught the top of the right mountain but carried forward and in!
This medium-teed 4-wood almost carried the green, but a nice icy deflection shot it into the hole anyway!  And this 3-wood wasn't clean but bounced around and in.
This 3-wood had no shot of getting over but hit the right spot on the mountain and found its way over…and in!
Even if you have to hit a driver, there's still hope — check out the incredible deflections on this one!  This rammed into the mountain but somehow shot up and into the gap, and eventually in the hole!  Same thing here — amazing deflections.  Lesson learned — if you can't carry the mountain but you can get your ball to the gap in there, good things may happen!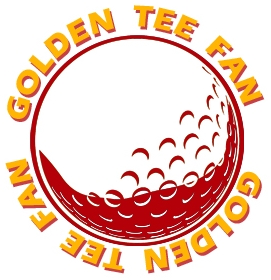 Golden Tee Fan is a Golden Tee addict from Chicago, IL, thirsty for tips and tricks!
Email this author | All posts by Golden Tee Fan