Bear Lodge — Hole #18: Par 4
By
Golden Tee Fan
• Category:
Bear Lodge
•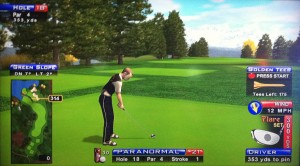 From the front-left box, a wood can easily clear the trees right at the green.  This high-teed 4-wood found the cup.  You don't even need a tee if the distance works out for you and you need to retain backspin — this medium-teed driver went at it just fine.  If you are so inclined, here's a driver around the side with backspin that caught the cup.
From the back-right box, a high-teed 3-wood can curve right over the top to the green.  A high-teed driver will find the leaves on the tallest parts of the trees, but this one curved left of them and found the hole!  You can also rotate right another click and play a high-teed C2-ish driver towards the green, especially with a headwind — it can still get there since it carries a bit downhill, and it will clear the two right-most trees in its path.  This medium-teed driver used backspin and some great bounces to find the hole for an amazing ace!
From the back-left box, this high-teed 3-wood was played beautifully and found the hole.  This medium-teed driver with backspin was also a gorgeous shot.  Sometimes from here with a bad wind, it could appear really difficult to drive, but it may still be the right move to try to drive it anyway — just miss short and right to give yourself a chip.  Or if you are not comfortable, the fairway is still there — here's a hole-out from there.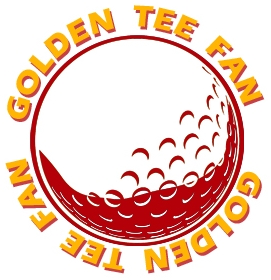 Golden Tee Fan is a Golden Tee addict from Chicago, IL, thirsty for tips and tricks!
Email this author | All posts by Golden Tee Fan