Bear Lodge — Hole #7: Par 4
By
Golden Tee Fan
• Category:
Bear Lodge
•
From the back left box, this one can be really tough.  The trees reach out and it almost looks undrivable, but it can be done — you'll just need the right angle of pullback, and take it all the way out to 3 or past.  Here's an excellent 3-wood ace from the back-left box.  You may also rotate right another click for more angle — this 4-wood with backspin got it done.
Another option is a low tee, where a 3-wood can potentially skip the water, or a low-teed driver to keep distance in check with more certainty of a skip if needed.  And this 3-wood just landed short and hopped the water altogether!  This 4-wood did the same thing, proving that this shot is possible to pull off if needed, although risky.  Finally, here's that hop-shot with a low-teed driver!  No problem laying up in the fairway for birdie with a tough setup, though.
It's always drivable from the other boxes.  This low-teed 3-wood curved around and hopped the water on its way to the hole.
From the left-center box, this 7-wood also played the wind perfectly to the cup.
Here's a nice high-teed 5-wood from the back-right box.
Here's a 5-wood ace straight at it from the front-right box.  Here's another one from the closest box likely only seen in casual play.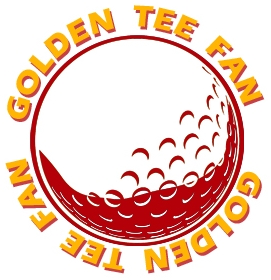 Golden Tee Fan is a Golden Tee addict from Chicago, IL, thirsty for tips and tricks!
Email this author | All posts by Golden Tee Fan