Coconut Beach — Hole #1: Par 4
By
Golden Tee Fan
• Category:
Coconut Beach
•
If you get the front box, this hole should be drivable most of the time.  Here's an ace to start off the round.
From the second box, you also have a decent chance at driving it, or at least giving yourself  a pretty short chip shot.  It's usually worth the risk of dropping off the side or into the sand to potentially end up on the green, as you should be able to recover for birdie if you don't quite get it.  With a straight tailwind, the B2 shot hammered right at the green is your most accurate bet.  With other setups, your next best shot is usually a C3 high-teed driver, since there's more room to the right to take it out quite a ways.  Here's an ace to a back pin!  And check out this one at 422 yards!
From the back boxes, lay up anywhere.  Here's an example hole-out.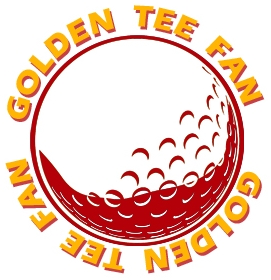 Golden Tee Fan is a Golden Tee addict from Chicago, IL, thirsty for tips and tricks!
Email this author | All posts by Golden Tee Fan