Coconut Beach — Hole #7: Par 4
By
Golden Tee Fan
• Category:
Coconut Beach
•
You'll always want to play over the top of the structure, with any setup.  From the front two boxes, you don't even necessarily need a high tee to get over the top, although that's the most common option and may be more comfortable.  Here's a high-teed 3-wood from the middle box floated over and in.  A high-teed driver into a headwind can work too if needed.
This high-teed driver from the second-farthest box got a couple hops off the top and rolled down and in.  This driver went around the side but caught rock so it kicked back down to the green…and in!  You'll likely want a high tee from this box, because even if you have the distance, you'll not have the elevation with the driver.  So, add the high tee to make sure you get over the top, and adjust the power of your shot as needed.
The shot underneath is much riskier, but that hole is there for a reason, and either a poor or great setup may lead you to consider it.  Here's an awesome low-teed driver from the second-closest box that had a perfect line straight to the cup!  This medium-teed driver from the second-farthest box just stayed underneath for the ace as well.
This hole is usually only testy with a side wind and a pin in the back of the narrow part of the green.  If you are off even a little bit, even with the right distance, you'll have a chip onto a sideways slope.  If you are a strong putter, it's worth considering bite or backspin on your drive to try to keep the ball towards the fat, front part of the green.  This is an easier landing area and could at least offer you a long putt over a more difficult chip shot.
I've never gotten the very back box, which could make this a layup hole.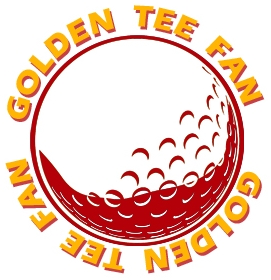 Golden Tee Fan is a Golden Tee addict from Chicago, IL, thirsty for tips and tricks!
Email this author | All posts by Golden Tee Fan