Coconut Beach — Hole #8: Par 3
By
Golden Tee Fan
• Category:
Coconut Beach
•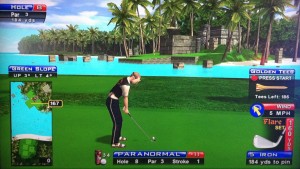 This hole usually isn't too bad — often an iron with bite to settle on the green.  Here's an example ace to a right pin.  This 9-wood caught a nice little hop back off the hill to a back pin.
The tree to the right shouldn't be in play either if the pin is on the right square — I have floated 9-woods into pins on that side when the wind was blowing left.
The trickiest setup is when the pin is tucked in the back left square, behind the structure.  You'll have to float a 9-wood around/over to get close, or just play an iron to the visible part of the green from the tee for a putt.  This 9-wood attacked it beautifully.  You can also curve a 7-wood with bite into that section and/or use a low tee to help with distance control.
With a middle pin, this 9-wood floated over, backspun into the wall, and still made its way back into the hole!  And this one went all the way over the top, around, and came back in!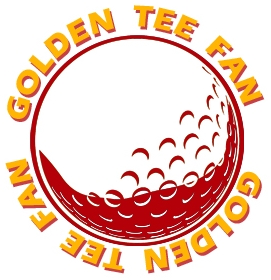 Golden Tee Fan is a Golden Tee addict from Chicago, IL, thirsty for tips and tricks!
Email this author | All posts by Golden Tee Fan