Jackrabbit Junction — Golden Tee 2013
By
Golden Tee Fan
• Category:
Jackrabbit Junction
•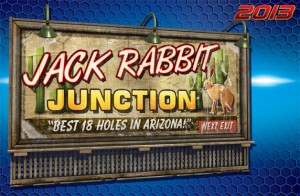 Here is a description of this new course for Golden Tee 2013: "Situated directly under the sweltering sun, Jackrabbit Junction is an 18-hole trek well off the beaten path. Unlike most desert courses, this Gila Bend, Arizona creation is not jam-packed with sand, but instead spreads across the dry, sun-drenched earth that stopped growing grass long ago. Miss the green or stray from the fairway, and you'll likely have to deal with the many cacti situated throughout. Be careful on that follow-through!"
Here is the official preview of the Gila Bend, Arizona course, and this article breaks down the course even further.
This post contains tips, tricks, and information related to the 2013 Golden Tee course Jackrabbit Junction! Check out the hole-by-hole breakdowns and example hole-outs as I partner up with the Golden Tee community to give you the edge you need to beat your friends!
The Flares and Hurtles remain the most popular combo on this course, and I recommend that equipment for the time being.  The Ballistas are also used by some.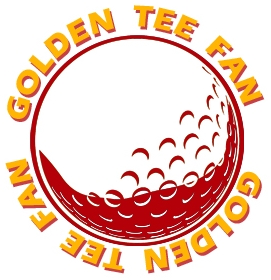 Golden Tee Fan is a Golden Tee addict from Chicago, IL, thirsty for tips and tricks!
Email this author | All posts by Golden Tee Fan