Jackrabbit Junction — Hole #10: Par 4
By
Golden Tee Fan
• Category:
Jackrabbit Junction
•
Your shot here depends on the pin location and the wind.  You'll usually curve over or in with the direction of the wind.  The best setups allow you to use a medium-teed 9-wood so that you can use backspin to hold the green.  Another good setup allows you to high-tee a 9-wood into a headwind so that your ball will also settle.
Another good play is a 7-wood around the right side, where elevation isn't as much of an issue, using backspin to hold.  If you have to play the 7-wood around the left side, you might have to luckily find some gaps in the cacti, since this is where elevation becomes an issue.  And never just thumb a shot on this hole, because that kills the elevation you need!  Pull back and hit it hard to keep it high.
All that being said, this firmly-hit medium-teed 7-wood went over the top of most all the mess from the far right box.  This 7-wood from a left box was short and right, but the backspin somehow kept it close and it snuck back in the cup!
Here's a nice 9-wood over the left side that found the cup.  This firmly-hit 9-wood curved around the right side and in.
This 7-wood from the left box curved all the way around and found the hole.  And even a 5-wood can occasionally get it done with a right pin!
This poorly-hit 7-wood still managed to find its way down to the green…and into the hole!  This 9-wood was short as well but bounced its way down and in.  And this shot curved right into the cacti but caught an amazing deflection and also found the hole!
This tee shot ended up behind a rock, but check out the resourceful recovery!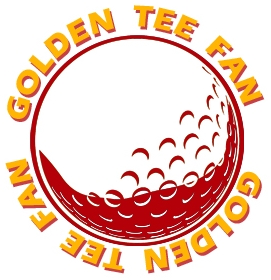 Golden Tee Fan is a Golden Tee addict from Chicago, IL, thirsty for tips and tricks!
Email this author | All posts by Golden Tee Fan