Jackrabbit Junction — Hole #17: Par 4
By
Golden Tee Fan
• Category:
Jackrabbit Junction
•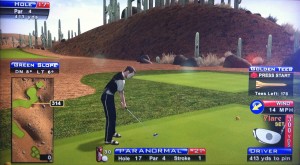 With a high teed driver, a good wind and a little luck, you can play a huge C3 shot and drive this green!  Here's an example of how that worked out.  Here's another one that found the green.  You'll have to dodge a few obstacles, but the right setup gives you a chance!
From the middle-left box, this big A1 driver with roll also almost climbed up on there, leading you to believe it's possible to drive around the left side too!
Otherwise, it's usually best to cut the corner over the left edge of the hill into the fairway.  This can either be a straight shot or an A1-type shot with backspin, taking care not to go long.  There are a couple small obstacles in the way on that hill, but it's mostly open and rare to find trouble taking that route.  From here, play your approach up high on the green, or cut into the wind if you need to counteract the slope.  Here's a nice use of bite with the 9-wood.
Straight out to the left end of the fairway can be fine too for an approach shot with a wood.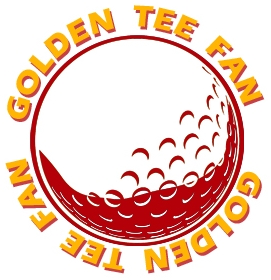 Golden Tee Fan is a Golden Tee addict from Chicago, IL, thirsty for tips and tricks!
Email this author | All posts by Golden Tee Fan