Jackrabbit Junction — Hole #5: Par 4
By
Golden Tee Fan
• Category:
Jackrabbit Junction
•
This shot is easiest from the left-center box — normally a high tee right at the green, even though a high tee wouldn't always be needed.  Here's a high-teed 5-wood ace from there.
The same shot works from the right-center box where a high tee is most often needed.  Or you can work a shot around the left side of the cacti — here's a great 3-wood that backspun into the hole.  This type of shot can be advantageous with a tailwind and a front pin, where you wouldn't be able to stick a high-teed shot close.
From the back-left box, you can still clear the mess with a high-teed 3-wood — this one found the hole from there.  With some setups, you'll need to hit a driver to have the required distance, and it doesn't have the height (even with a high tee) to go right at it.  So, you'll have to curve it in — this shot is challenging and makes for a tough eagle.  Here's a driver that was coming in hot but caught the cup!
From the back-right box, the same rules apply.  This high-teed 3-wood went straight at it over the top of everything.  But again, sometimes you'll have to execute the difficult driver curve shot around for a chance at an eagle putt.  As a rule of thumb, try to miss left if you miss at all — it's easier to chip back for an eagle from there than if you're short in the drop-off area.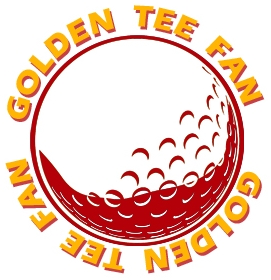 Golden Tee Fan is a Golden Tee addict from Chicago, IL, thirsty for tips and tricks!
Email this author | All posts by Golden Tee Fan