Greek Hills — Hole #11: Par 5
By
Golden Tee Fan
• Category:
Greek Hills
•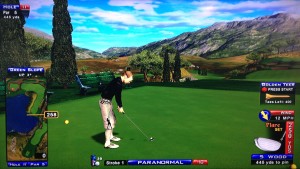 You can rarely drive the green on this par 5!  A big C3 with a helping wind can sometimes carry there.  Here's another one that found the green.  This C3 hopped over the sand and made it on too.
You can also rarely blast a drive ahead to the second fairway with great conditions, which allow you to play maybe just a small curve shot around the hill on your approach into the green.
Perhaps the next best spot to be is in the rough to the left of the island fairway patch straight ahead.  If you can stick this area, you can float a 5-wood into the green — here's a 5-wood hole-out from there.
Also, towards the end of this fairway, you'll have a bit of a closer approach (likely with driver still), but it's tougher to stick this spot on the left end of the fairway — here's a hole-out from there.
Your next option should be laying back to the left in the first fairway, just short of where the trees would interfere with your approach in.  This gives you a long, but usually manageable, approach in as well.  Here's a driver hole-out from there.
That island fairway landing spot is very tough to stick.  And if you miss, it can be tough to recover from there (see demo).  Here's a 3-wood hole-out from there.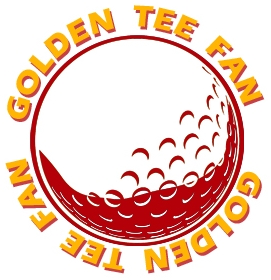 Golden Tee Fan is a Golden Tee addict from Chicago, IL, thirsty for tips and tricks!
Email this author | All posts by Golden Tee Fan