Greek Hills — Hole #18: Par 4
By
Golden Tee Fan
• Category:
Greek Hills
•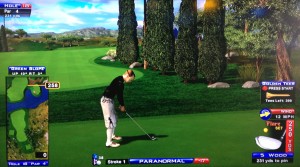 From the back-right box, there are several options.  Up and around is the safest play because you take the trees out of play.  However, there are gaps there that allow you to go at the green with the right loft and distance — for instance, a low-teed 4-wood works well from the left side of the box towards the middle/back.  From the back-left of the box, here's a low-teed 4-wood through the gap that game pretty close.  From the middle-left of the box, this one found the hole.  A low-teed 5-wood can be thumbed through there too if you have the distance — it's just a matter of finding just the right loft to be over and under the tree gap.
Now, if the wind is blowing right, you can also play the next gap over.  You don't have to worry about being too low, because there's no tree to clear over there…just stay under the tall one.  So here's a 3-wood that bounced on and in.
If you have a 9-wood in the bag, you can also high tee that and take it over the left corner of those trees — check out this example.
Another non-recommended option is to skip around the left side — check out this low-teed 2-hybrid ace!  But if you miss the hole, it's likely wet on the other side.  Here's another 2-hybrid cut around that found the cup!
Here's a logic-defying shot…almost ends up in the left fairway, but somehow bounces up and over to the green and finds the hole!
There's another tee box out to the left that removes the trees as an obstacle — here's a finishing ace from there.  This 5-wood was nicely played into a top left pin.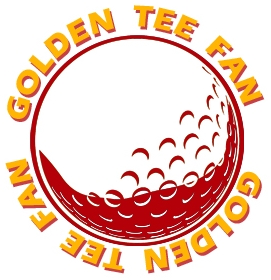 Golden Tee Fan is a Golden Tee addict from Chicago, IL, thirsty for tips and tricks!
Email this author | All posts by Golden Tee Fan