Pelican Grove — Hole #17: Par 5
By
Golden Tee Fan
• Category:
Pelican Grove
•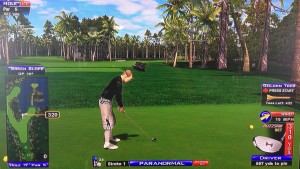 Always look out left, because if you can use a great wind/tee to blast a drive out that way, you could have an open approach shot into this green.  Here's a hole-out from there.  Here's another one with the 3-wood.  This one didn't get out far enough but there was a gap in the trees for a 3-wood to shoot quite nicely!
Most of the time, though, you'll want to lay up straight ahead towards the sand, trying to leave yourself with a 4-wood or 5-wood shot into the green.  Firmly-hit 5-woods can clear the trees on the approach if you are on the right side of the fairway.  This one was about an inch from hopping over but backed into the hole!  Check out this physics-defying bounce back off the back wood!
Or you can curve around the left of the trees into the green if the wind is blowing right and you are more on the left side of that fairway — here's a 3-wood that hooked around the left to a back-center pin.  And this 4-wood played a giant curve but worked out perfectly!  Here's a sick 1-iron skip off the water to a right pin…incredible.
If you do have high-lofted clubs, you can play a bit further down the fairway — here's a 9-wood over the top.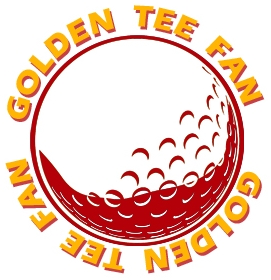 Golden Tee Fan is a Golden Tee addict from Chicago, IL, thirsty for tips and tricks!
Email this author | All posts by Golden Tee Fan