Pelican Grove — Hole #18: Par 4
By
Golden Tee Fan
• Category:
Pelican Grove
•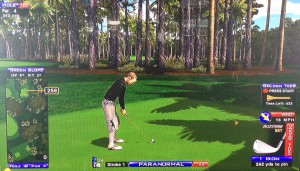 The low-teed 1-iron is money here, but the low-teed 2-hybrid with the Hawks should be able to get it done for you as well.  From the right-box, this 2-hybrid actually one-hopped over the water, onto the green, and into the hole — and it's not bad to play it this way either.  Here's another one with a small hop up.  This low-teed 2-hybrid got through the gap to the green and settled back in the cup.
Low-teed drivers can work here too if you can control the distance.  Check out this one with a little cut through the trees!  And this driver with roll is one of the most violent aces you will ever see!  Finally, check out this amazing bounce off the tree behind the green!!
The left tee box provides an opening to go pretty straight at the green — this driver was short but caught a great hop up onto the green and in the hole!
If you don't have a low-lofted club to get under the trees, just lay out to the left for your approach — here's a hole-out from there.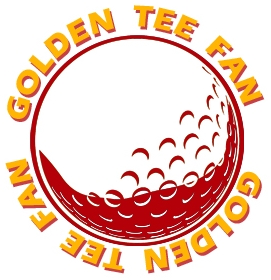 Golden Tee Fan is a Golden Tee addict from Chicago, IL, thirsty for tips and tricks!
Email this author | All posts by Golden Tee Fan