Pelican Grove — Hole #2: Par 4
By
Golden Tee Fan
• Category:
Pelican Grove
•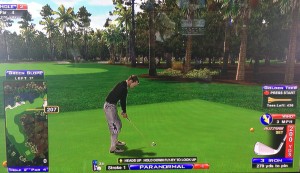 If you are playing the Hawks, you can actually cut a high-teed driver through this forest, hope to miss bark and catch leaves — if so, you'll find the green!  Just rotate once left of alignment with the green and play a full A to 1.5 smooth high-teed driver…practice a few times to get it right.  It certainly helps if the wind is pushing towards the green as well.  The low-loft driver may instead catch too many leaves on this type of attempt.
Other options include a low-teed driver with roll or a 1-iron trying to cut through as well.  If you happen to have the set with the 0-hybrid, you can try that too…this high-teed 0-bird amazingly found the hole!
From the back left of the box, this high-teed driver found a front pin!
If you don't want to mess with the trees, just poke it straight ahead — here's a hole-out from the fairway.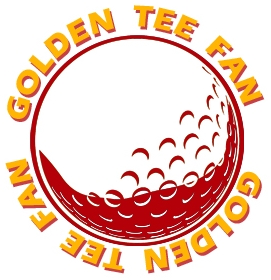 Golden Tee Fan is a Golden Tee addict from Chicago, IL, thirsty for tips and tricks!
Email this author | All posts by Golden Tee Fan