Pelican Grove — Hole #6: Par 4
By
Golden Tee Fan
• Category:
Pelican Grove
•
With the Hawks driver, you can sometimes cut a drive around these trees and get close to, if not on, this green!  The high-teed A1 drive should get over the top corner of the trees to allow a shot at this.  Here's an ace with the Streaks.  Here's another one that found the cup for an ace!  And here's another ace, curving just to the left of that last tree.  Note — the Streaks, played by many pros here, have more elevation and may clear the trees where the Razors or other popular balls may not.
Another option is to take a chance just cutting right through the trees, which is possible with some luck — this drive found its way through the trees and a couple bunkers on its way to the green!
If you don't want to mess with these trees either, poke it out straight ahead again — here's a hole-out from the fairway.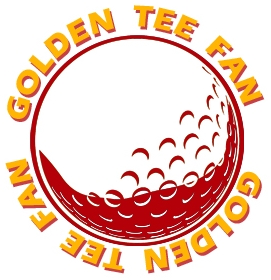 Golden Tee Fan is a Golden Tee addict from Chicago, IL, thirsty for tips and tricks!
Email this author | All posts by Golden Tee Fan