Pelican Grove — Hole #7: Par 4
By
Golden Tee Fan
• Category:
Pelican Grove
•
From the left box, you can punch a low-teed 1-iron or 2-hybrid under the leaves and through the gaps in the trees.  Here's an example with the 1-iron that found the green.    This 2-bird took a couple hops right into the hole!  And this 2-bird also went under to a right pin.  A low-teed driver can also work — this one caught a friendly leaf at the end and settled in the cup.  Same with a 0-hybrid if you have that set — here's a great shot underneath!
Or, if you have a 9-wood in the back and a decent wind, there's an opportunity to cut over the top instead!  Finally, a more risky play — this iron played a hard cut but missed all the trees in finding the hole!
From the right box, you can also execute the low-teed shot through the trees, or you can try to carry a shot around the right side of the trees and cut it into the green instead.  Here's a 4-wood around the side acing a tough right pin!  Or, you can move back in the box and play a high-teed 5-wood right over the top too!
If it doesn't look like anything is there for you, then play out right to the fairway — here's a hole-out from there.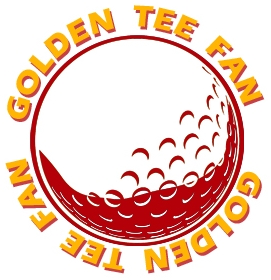 Golden Tee Fan is a Golden Tee addict from Chicago, IL, thirsty for tips and tricks!
Email this author | All posts by Golden Tee Fan