Pelican Grove — Hole #9: Par 5
By
Golden Tee Fan
• Category:
Pelican Grove
•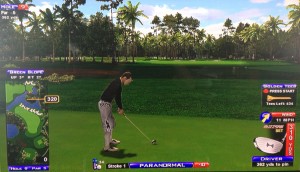 This short par 5 is drivable, perhaps a couple ways, in some cases!  Here's a big C3 cutter around the right side that caught a late water skip and held the green.  Here's another one.  This high-teed driver took a bigger angle and caught a boost from a branch to shoot it up on the green!  With a tailwind, you can also shoot a straight high-teed driver through the trees.  And here it is — the super albatross!
Most of the time, though, you'll be curving around in the first fairway towards the water, because the approach can still be open — here's a hole-out from there.   This wasn't left far enough but a great curve shot found the cup!
Another option off the tee is to rotate left a couple times and play a high-teed driver straight over the gap in the trees to the second fairway.  And in other cases, you can also aim straight ahead and play a C3 driver to skip the water and end up in the second fairway for an open approach shot for eagle.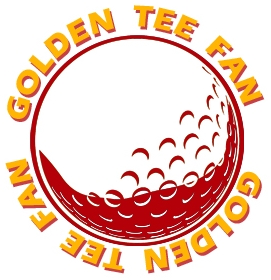 Golden Tee Fan is a Golden Tee addict from Chicago, IL, thirsty for tips and tricks!
Email this author | All posts by Golden Tee Fan