Celtic Shores — Hole #10: Par 5
By
Golden Tee Fan
• Category:
Celtic Shores
•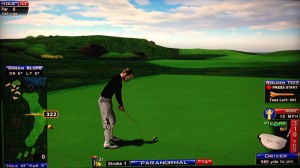 This par 5 is long and has an elevated green that makes for a challenging eagle.  The fairway caves into a big sand trap right where your drive would normally end up, so you have to find a way to place your drive in a spot that gives you a chance to get there in two.
With a good set up, you can blast a drive (perhaps a high-teed C3) over the sand to the upper part of the fairway.
Other times you won't have the distance to get up there, so consider playing due right of the sand to the fairway there.  Sometimes an A1 driver with backspin is a good option to get there.  You still may need up to a driver to get there in two, and carry is key.  If you do need a driver, consider that you can bounce up and on, if needed!
It's riskier, but you can also lay up just short of the sand where there is a level spot in the fairway; this spot offers a 3-wood approach as well.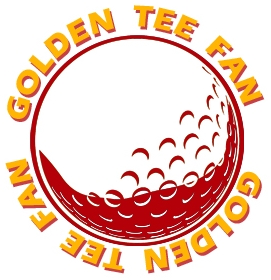 Golden Tee Fan is a Golden Tee addict from Chicago, IL, thirsty for tips and tricks!
Email this author | All posts by Golden Tee Fan