Desert Valley — Golden Tee 2015
By
Golden Tee Fan
• Category:
Desert Valley
•
Here is a description of this new course for Golden Tee 2015:
"Vegas, baby. With Sin City cathedrals looming in the distance—serving as an unfamiliar trackball backdrop—it's time to test your luck (and skill) in Las Vegas. The fairways are lush and full of life, although the desert elements are evident early and often, reminding you of the terrain when you stray off course. The big gamble on Desert Valley Resort will come on the par-3s. Do you put all your chips to the center of the table or play it safe?"
Here is the official preview of the new 2015 Las Vegas, Nevada course, and this article breaks down the course even further.
Here is a playlist with YouTube demo videos of all 18 holes from the beta version!
This post contains tips, tricks, and information related to the 2015 Golden Tee course Desert Valley! Check out the hole-by-hole breakdowns and example hole-outs as I partner up with the Golden Tee community to give you the edge you need to beat your friends!
The most popular club/ball combo on this course, as with all 2015 courses, is Vultures/Grabbers.  However, some players prefer the Howitzers as an alternate club set because of the value of the high-loft driver on some shots, and the Streaks are seen as an alternate ball option.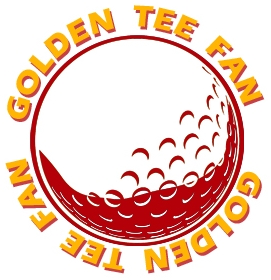 Golden Tee Fan is a Golden Tee addict from Chicago, IL, thirsty for tips and tricks!
Email this author | All posts by Golden Tee Fan