Pearl Lagoon — Hole #17: Par 5
By
Golden Tee Fan
• Category:
Pearl Lagoon
•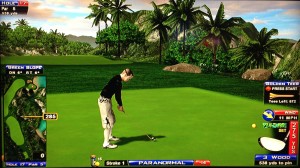 One play on this long par 5 is to blast a drive as far off the tee as you can to the lower fairway in order to minimize the cut required on your approach down into the green.  It's often a big C3 drive to carry down into the second fairway.  Here's a driver approach that spun back into a right pin.
Another fine option with several setups is to lay up top at the end of the first fairway, where you'll find an opening to float your approach down into the green.  Here's another hole-out with the driver.
The thing about this hole is the green.  While hard to see, there are ridges and tiers that cause your ball to take sharp turns.  It's likely these ridges affect you more mentally, because it's easy to blame a miss on them.  For instance, this putt might not have gone in anyway, but the ridge made the miss look a lot more drastic — check out this example.  And don't be surprised if you see a slope like this during a particular setup: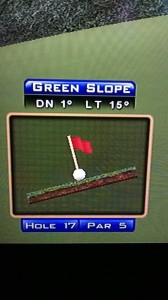 Now, watch this putt cover all 3 tiers and drop in the hole.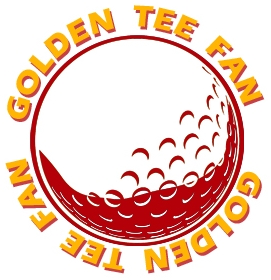 Golden Tee Fan is a Golden Tee addict from Chicago, IL, thirsty for tips and tricks!
Email this author | All posts by Golden Tee Fan