Pearl Lagoon — Hole #5: Par 4
By
Golden Tee Fan
• Category:
Pearl Lagoon
•
You'll either have a straight shot or a small curve with any wood up to a driver into this drivable par 4 with the scenic backdrop.
From the right box, you may have the option to shoot a 3-wood through the gap in the trees straight at the green.  Here's another 3-wood medium-teed that stayed under the big leaf.  A driver works too if you want more club!
This driver was way off base but caught some incredible deflections to find the hole!  So did this low-teed 3-wood…wow.
Most of the time, you can just float something like a high-teed 5-wood around the left side and aim to stick the center of the green.  This medium-teed 5-wood hopped up into a left pin.
An alternative to floating a wood into the green is to low-tee a driver and play a more direct angle at the green, under the left tree — check out this great ace.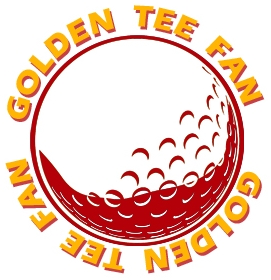 Golden Tee Fan is a Golden Tee addict from Chicago, IL, thirsty for tips and tricks!
Email this author | All posts by Golden Tee Fan