Sparkling Waters — Hole #9: Par 5
By
Golden Tee Fan
• Category:
Sparkling Waters
•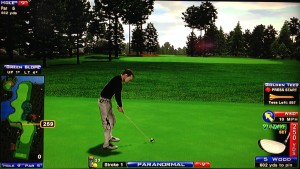 There are a few options off the tee here.  The easiest setup from the right side of the box lets you drive straight ahead or with just a small curve, to set you up with an approach around the right side.  Here's an example 6-wood hole-out.
To get to the left side of the fairway, you can take a high-teed 3/4/5-wood through/over the trees where there's an opening.  You can also use a C2-type driver with backspin around the trees to settle left.  From here, you can approach through the trees around the left side into the green.  This may set up better depending on the pin placement and/or wind — here is a 3-wood hole-out taking that path.  Here's another example from that spot with the 5-wood.  And this approach with the driver was a smart play to a left pin.
Another option is to lay up before the neck of the fairway, on the right side, which will expose a fairly open path to the green with a driver.  Here's a long hole-out from there.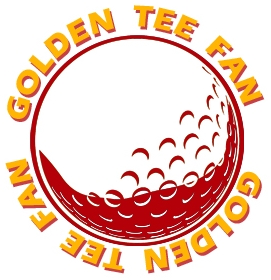 Golden Tee Fan is a Golden Tee addict from Chicago, IL, thirsty for tips and tricks!
Email this author | All posts by Golden Tee Fan