Antelope Pass — Hole #15: Par 4
By
Golden Tee Fan
• Category:
Antelope Pass
•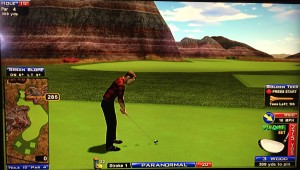 From the front-right box, here's a 4-wood ace to a front pin.
From the back-right box, this high-teed driver caught the rock by the green on the right but deflected perfectly left for an ace!  And this high-teed 5-wood came at it over the top, cutting into the wind to find the hole.  Here's a high-teed 4-wood that got a nice little hop into the cup as well.  With a side or tailwind, a well-hit medium-teed 4-wood with backspin is a nice option to stick and hold the green.
From the left box, this high-teed 6-wood found a gap over the top into a front pin!  This high-teed 5-wood also curved left over the top to find the hole.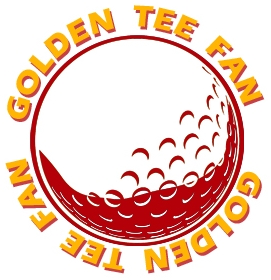 Golden Tee Fan is a Golden Tee addict from Chicago, IL, thirsty for tips and tricks!
Email this author | All posts by Golden Tee Fan