Antelope Pass — Hole #5: Par 4
By
Golden Tee Fan
• Category:
Antelope Pass
•
It is always possible to get this green, but it can be very difficult from the far left box.  You may need a full, perfect cut that barely misses the mountain on the way around.
From the back-center box, it gets easier, and you can go high or low since a high-teed wood can cut the corner over the top a bit. This high-teed 5-wood cut up and over for the dunk!  And this 4-wood cut around for another nice dunk.
From the front box, it's even easier to get a high-lofted wood over the corner, but the curve-around options are still there too…here's a 5-wood that backspins into the cup.  Here's another one with the low-teed 5-wood.  And with a headwind, here's a high-teed 5W to a left pin.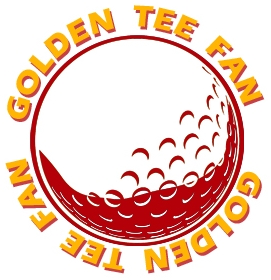 Golden Tee Fan is a Golden Tee addict from Chicago, IL, thirsty for tips and tricks!
Email this author | All posts by Golden Tee Fan