Elkhorn Ridge — Hole #10: Par 5
By
Golden Tee Fan
• Category:
Elkhorn Ridge
•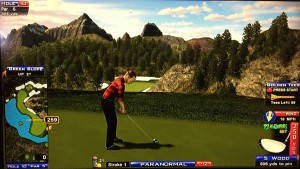 Many times you can blast out to the fatter part of the second fairway for a straight-in shot in two…this is the best place to be if you can carry your drive over the water.
With a tough setup, you can also lay up back in the left part of the first fairway and still have a pretty straight shot into the green around the mountain.
If you don't get your drive out far enough left, you'll have to curve a shot around the mountain into the green — this 3-wood got it done!
If you like the setup towards the left island fairway, or if you can't clear the water to the left part of the fairway, it offers a fine approach as well.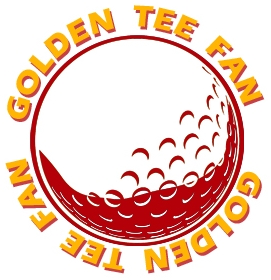 Golden Tee Fan is a Golden Tee addict from Chicago, IL, thirsty for tips and tricks!
Email this author | All posts by Golden Tee Fan