Elkhorn Ridge — Hole #13: Par 5
By
Golden Tee Fan
• Category:
Elkhorn Ridge
•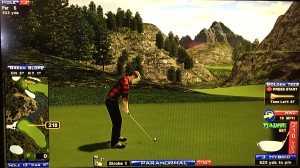 Most common layup spot is the elevated landing area in the center…this can be had with a high tee with a headwind or normal tee with backspin given a tailwind.  You'll have a wood into the hole from there… here's a driver hole-out.
Another less popular layup spot is to the right of this one and farther away.  You can't get there from every box, and it may be tougher to stick, but it's an option that won't result in water if you miss.
It's possible, especially with the wind blowing towards the hole, to drop your drive straight ahead in the main fairway and play a big C3 shot into the green as well.
Using the Turbo A1, here's a huge drive out to the right fairway for an easy approach!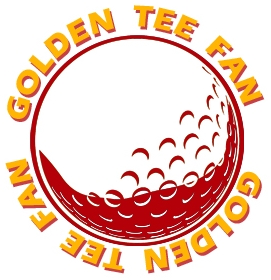 Golden Tee Fan is a Golden Tee addict from Chicago, IL, thirsty for tips and tricks!
Email this author | All posts by Golden Tee Fan