Winding Pines — Hole #10: Par 4
By
Golden Tee Fan
• Category:
Winding Pines
•
From the back left box, this is a very tough eagle.  You'll need to turn right and play a fairly big right-to-left cut into the green.  This is most consistently available with a low-teed driver, but it requires a level of precision difficult to replicate.  Here is the best recommended approach — play a bit straighter with a low-teed driver, using a smaller and lower cut to bounce into the green — check out this great ace.  From another click right, a low-teed driver can work as well.  The most common mistake is clipping the leaves by not having enough "3" or too much "C".
Other ways to reach the hole, especially with a front pin on this box — you can hope to catch the top of the hill between the sand and the green to drop down onto the green…here's a great example with a 3-wood that trickled down into the hole!  Here's another nice one with a 4-wood.  Finally, check out this driver punched through a gap in the trees that bounces off the wall to the cup!  Even if you stick on top of the hill, you could have a putt down to the green!
From the front box, you can high-tee a driver and punch it through any gap in the trees — here's an example that finds the green.  With a front pin, you can use a medium-teed driver with backspin to stick the front of the green after it clears the leaves.  Another good option is a 0-hybrid cut through the trees to find the green for an ace.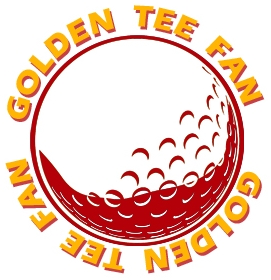 Golden Tee Fan is a Golden Tee addict from Chicago, IL, thirsty for tips and tricks!
Email this author | All posts by Golden Tee Fan