Juniper Falls — Hole #7: Par 5
By
Golden Tee Fan
• Category:
Juniper Falls
•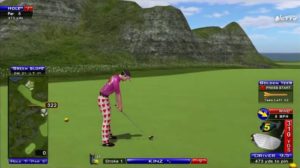 In rare situations you can take a shot at driving this green…worst case you'll end up close with perhaps a chip.  Here's a huge C3 off the tee that finds the fringe!
There will often be an opportunity to cut the corner to the left fairway, making for a short second shot into this part 5.  Sometimes it's a straight B2 through this gap in the mountains, and other times you'll cut through with a C3 shot.  Here's a hole-out from there.  Here's another hole-out from the back rough.  And here's one from the front rough.
While it's not the most difficult tee shot to execute, it might not be for you, and it's not okay to end up trapped somewhere and put up a big number early.  That's because it's also a great option to lay out to the right and avoid a potentially errant hit, as you'll have enough distance on your approach from there too.  Just shoot out to the end of the right fairway and bring a wood into the green.  Here's a nice 5-wood hole-out from there.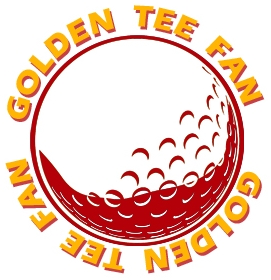 Golden Tee Fan is a Golden Tee addict from Chicago, IL, thirsty for tips and tricks!
Email this author | All posts by Golden Tee Fan