Ruby Rock — Hole #12: Par 5
By
Golden Tee Fan
• Category:
Ruby Rock
•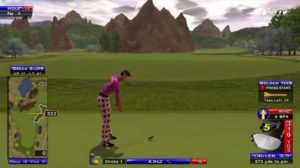 You can go left or right off the tee depending on the setup, but coming in from the right is safer since you won't be hitting over water.  You'll still need to make sure to play your approach out right far enough to avoid the pesky rock.  You may also consider laying back farther than a long driver, since you can cut lower-lofted woods more into this green (especially with a right-blowing wind).  You have to try to cut into the green and hope to end up with a clear putt.
Here's a nice hole-out to a front-center pin.  With the pin in the back left, this 4-wood caught a nice hop after a perfect cut!
Another option off the tee is to try to get your drive farther right, out in the rough…you won't be able to cut your shot into the green, but if you're out far enough, you won't have to!  Check out this example hole-out from the rough right of the sand.
Going left off the tee presents an equally if not more challenging approach into the green.  You might not be able to go right at the green because you'll still have mountain in the way.  Check out this amazing 3-wood with big cut into a back pin!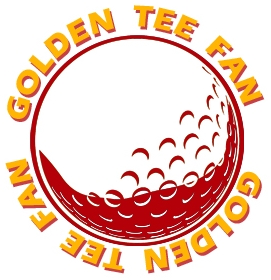 Golden Tee Fan is a Golden Tee addict from Chicago, IL, thirsty for tips and tricks!
Email this author | All posts by Golden Tee Fan