Ruby Rock — Hole #18: Par 4
By
Golden Tee Fan
• Category:
Ruby Rock
•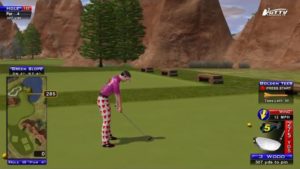 First note is that this hole plays shorter than it seems, and you'll lose many a tee shot long in the water while figuring out the right distance to land shorter and hold your backspin on the green.  It's most often a left-to-right around the mountain, but sometimes around the right can be a better play with the conditions.
From the front-right box, you can take straighter aim and play a small cut around the side…here's a great 3-wood curled around for the ace.
From the back box, it can be driver or 3-wood cut around.  Here's a nice driver ace.  Here's a great 3-wood with backspin to a back-right pin.  And this low-teed driver bounced back to a back pin.
Here's a high-teed driver around the right side coming in hot!  Here's a smooth 3-wood around the right that tucks into a front-left pin.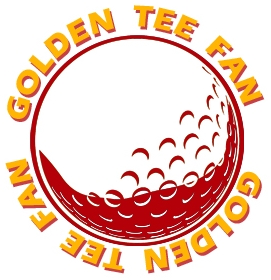 Golden Tee Fan is a Golden Tee addict from Chicago, IL, thirsty for tips and tricks!
Email this author | All posts by Golden Tee Fan