Ruby Rock — Hole #5: Par 4
By
Golden Tee Fan
• Category:
Ruby Rock
•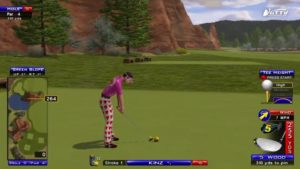 This tough par 4 early in the round can present some nasty setups that will challenge your curve accuracy to avoid the mountains on the the approach.  Other setups require only a small cut and should be a pretty easy eagle.
From the front box, this 5-wood cuts nicely into a front pin.  And this 7-wood takes straight aim at a right pin.
From the back-left box, this high-teed 3-wood cut perfectly into a front-center pin.  Here's another great one to a back pin.  It's difficult to get the perfect cut to avoid the rocks and the water and keep it on the green.
There's also a rare look from a front-right box that offers a very easy straight-in look at the green…here's a 3-wood ace from there.
If you're unlucky, or lucky (depending how you're feeling after this tee shot), you may find the pot of gold!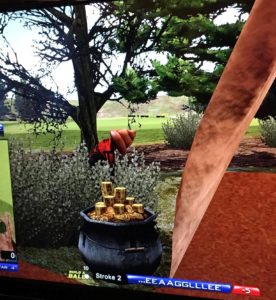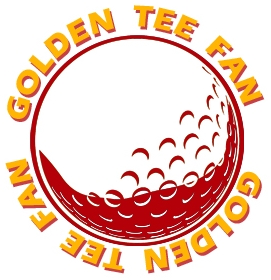 Golden Tee Fan is a Golden Tee addict from Chicago, IL, thirsty for tips and tricks!
Email this author | All posts by Golden Tee Fan