Sandy Reef — Hole #3: Par 5
By
Golden Tee Fan
• Category:
Sandy Reef
•
With most setups, you can turn left and play along the right edge of the fairway as far as you can.  You'll be able to get there with a driver or less.  Here's a driver hole-out to a back pin.
There are a couple other options to play to spots in the right fairway towards the water, but you'll need to shoot over/around trees on the approach.  This is usually not a problem with a 5/6-wood if you're left with a setup where you need to hammer it, which allows extra height…smoother shots can still catch trees.  That's why the left route is preferable as long as you can get past that set of trees on that side.  From the center fairway layup spot, here's a nice 5-wood over the top.
From the far-right end of the fairway, this 3-wood goes around the right side of the trees to find the hole.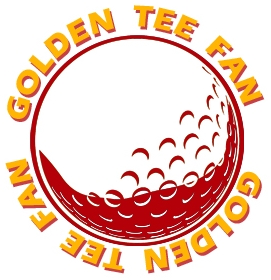 Golden Tee Fan is a Golden Tee addict from Chicago, IL, thirsty for tips and tricks!
Email this author | All posts by Golden Tee Fan