Sandy Reef — Hole #7: Par 4
By
Golden Tee Fan
• Category:
Sandy Reef
•
From the front box, you can go through, over, or around.
This medium-teed 6-iron went right through the gap to backspin into a front cup!
Higher-lofted clubs may be able to go right over the top — here's a high-lofted hybrid for the dunk!  Even this high-teed 7-iron made it straight over the top for the ace.
Other times you'll be cutting around the side, most likely the right side…something like a 6/7-iron and sometimes high-teed.  Here's a great high-teed 7-iron around the left side to a back-right pin.  You can also cut something like a 6-iron around the right side into the green if that works better…here's a great ace to a left pin with the 5-iron.  It's challenging not to let the tree leaves catch your ball, so play it out wide!  Or, just miss them altogether 🙂.
From the back box, an 8-wood is fantastic…high-tee it to go right over the top to the green to give yourself a putt.  Also, this high-teed 7-wood cuts around the right side to a back pin.  And here's a high-teed 6-wood up around the right side to a left pin.  With stock clubs, this 3-iron found a nice gap through the trees for the ace!  And here's a 2-iron coming in hot around the left side for another ace.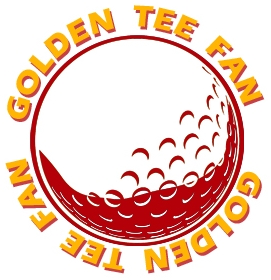 Golden Tee Fan is a Golden Tee addict from Chicago, IL, thirsty for tips and tricks!
Email this author | All posts by Golden Tee Fan