Teal Gardens — Hole #17: Par 4
By
Golden Tee Fan
• Category:
Teal Gardens
•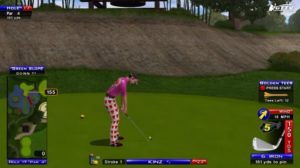 A big risk/reward hole towards the end of your round that will challenge your ability to put the ball through a tight space or hope to get lucky!
From the front box, the 5-hybrid is the club to use in most cases…it fits nicely through either side of the box between the bell and the wood pillars.  A 5 or 6-iron or low-teed 7-iron is also an option that works.  And the 9-wood is an interesting club here too that affords an option to go around the right into the green.  You'll need to have different distance options given the wind and pin placement.
This 5-iron goes through the right side and cuts over to a left pin.  With a headwind, this 8-wood went straight over the top with backspin to find the hole!
From the back of the front box, this 6-iron just cut around the right side and found a back-left pin!  And this 8-wood went around the right as well with an amazing hop up into the hole.
From the back box, a 4-5 hybrid can cut through the gap and other clubs can clear over the top.  The high-teed 8-wood is an option here too to go over the top, especially with a headwind.  With a tailwind, this high-teed 6-iron finds a front pin.  And this high-teed 7-iron easily cleared to find a center pin.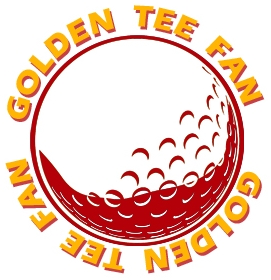 Golden Tee Fan is a Golden Tee addict from Chicago, IL, thirsty for tips and tricks!
Email this author | All posts by Golden Tee Fan