Rhineland — Hole #11: Par 4
By
Golden Tee Fan
• Category:
Rhineland
•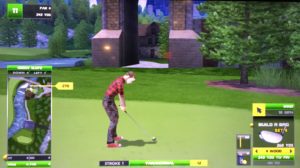 This is a really challenging eagle that will have you trying a number of different approaches depending on the setup, both within the tee box and due to the wind.
Perhaps the best setup is from the left of the box with a headwind, since you can high-tee a wood and just try to manage distance by having it settle over the building into the green.  Here's a nice 6-wood dunk to a center pin.
From the left, there's also a shot left around the building if you can manage to avoid the windmill blades and stick the green.  And if you overcut it a bit, why not just get a couple bounces off the roof and the rock to find the hole!
From the right, there's a bit more green to work with, but still a very difficult shot that could have you hitting something like a 5-wood under the arch with backspin, curving right-to-left around the building onto the green.  There's also some room to go right of the arch completely and over the trees into the green…check out this great 6-wood with a couple bounces into the hole!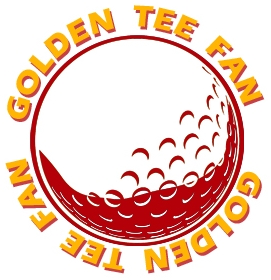 Golden Tee Fan is a Golden Tee addict from Chicago, IL, thirsty for tips and tricks!
Email this author | All posts by Golden Tee Fan