Rhineland — Hole #9: Par 5
By
Golden Tee Fan
• Category:
Rhineland
•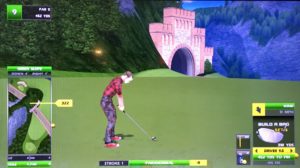 There's almost never any need to try to cut through the tunnel on this one.  Play your drive out as far as you can, towards the middle of the fairway to give yourself some room to hit a wood over the hill into the green with as little curve as you need.
However, now with one of the newer tee boxes, the only shot at the green in two is to lay up at the tunnel and shoot through.  You'll be tempted to curve into the tunnel, but you really don't want to do that too much, because you need a low-lofted club to stay low in the tunnel on the approach.  If you land at the entrance in the dirt, for example, you'll have a punch-shot driver into the green that shouldn't be much issue.  Be only as aggressive as the loft of your clubs and the experience you gain with the distance they'll go from the tracks or sand!
There's another newer tee box out front-right that allows you to blast well clear of the hill guarding the approach from the fairway.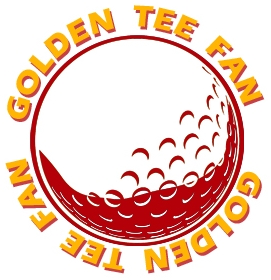 Golden Tee Fan is a Golden Tee addict from Chicago, IL, thirsty for tips and tricks!
Email this author | All posts by Golden Tee Fan