Royal Dubai — Hole #2: Par 5
By
Golden Tee Fan
• Category:
Royal Dubai
•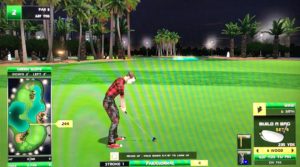 From the back-right box off the tee, try to curve it around the right side with a high-teed 3-wood or driver and land the fatter fairway area between the two necks so that you have a reasonable approach.
From the back-left box, you can do the same more often around the left side of the trees.
From the front box, there are a couple options…we've discovered that you can blast a driver or 3-wood right through the trees straight ahead to get to that landing area!  Just find a spot between some tree trunks and disregard the branches and leaves…it goes right through to save you the hassle of curving around.  Another option is to turn right and play a huge C3 out to the second fairway, if the setup is there.
There's another newer tee box way out right that just calls for a straight drive to the fat-center layup area.
And there's also a deceptive box where it appears you can high-loft a drive over the trees to the second fairway, but the ball just doesn't get high enough, hitting the trees and falling in the water.  Be careful and cut around if possible, or go to the fat-center layup area again.  OR, another option is to rotate right and line up with the strip of rough to the right of the water.  A medium-teed driver should stay under the last tree helping you land that spot with a nice open look into the green.
Finally, there's a new box out left where you just play straight to the far end of the fairway neck.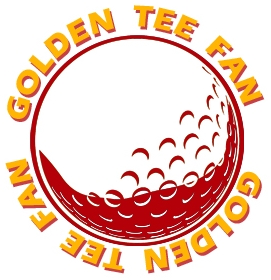 Golden Tee Fan is a Golden Tee addict from Chicago, IL, thirsty for tips and tricks!
Email this author | All posts by Golden Tee Fan