Safari Dunes — Golden Tee 2018
By
Golden Tee Fan
• Category:
Safari Dunes
•
Here are some early screenshots of the course!  Here is the official preview of the new 2018 African course.
"In southern Africa lies a golf course rich with elements: a mix of sand and ocean and fescue, an environmental concoction new to the game you love. Here at Safari Dunes, you'll walk amongst wilder beasts and elephants, while your wayward tee shots might end up in a hippo's mouth baking in a nearby hazard. The scenery is both marvelous and grungy—the bright green fairways tucked between danger and beauty alike. Let's take a walk on the wild side."
Here is a 6-hole preview and discussion from the Golden Tee lounge!
GT Par is most commonly -29 here.  It can be -28 if #16 is not reachable, and it can be -30 if #12 is driveable!
Watch Paul Luna play a demo round through all 18 holes!
This post will contain tips, tricks, and information related to the 2018 Golden Tee course Safari Dunes! Check out the hole-by-hole breakdowns and example hole-outs as I partner up with the Golden Tee community to give you the edge you need to beat your friends!
The most popular club/ball combo on this course will also be discussed.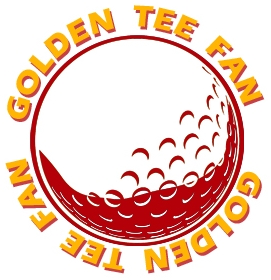 Golden Tee Fan is a Golden Tee addict from Chicago, IL, thirsty for tips and tricks!
Email this author | All posts by Golden Tee Fan