Agave Ranch — Golden Tee 2019
By
Golden Tee Fan
• Category:
Agave Ranch
•
Here are some early screenshots of the course!  Here is the official preview of the new 2019 Scottsdale, Arizona course.
"As the sun deliberately dips beyond the horizon, Agave Ranch comes to life. The lights above turn on as the temperatures dip, putting a spotlight on this 18-hole course smack-dab in Scottsdale, Arizona. But the desert has company. Amid the cacti, dust and occasional body of water, players will be surrounded by stands and even a stadium to celebrate competitive golf in a way Golden Tee has never known. And the illuminated sunset, when day and night meet, might just be the greatest backdrop the game has ever known."
Here is a 6-hole preview and discussion from the Golden Tee lounge!
GT Par is most commonly -28 here, although #1 and #2 are rarely there for a potential setup of -30.
This post contains tips, tricks, and information related to the 2019 Golden Tee course Agave Ranch! Check out the hole-by-hole breakdowns and example hole-outs as I partner up with the Golden Tee community to give you the edge you need to beat your friends!
The GTF club set of choice is below, with the preferred ball being Streaks for advanced players and Grabbers or Razors for casual players:

Check out this podcast (itunes) (anchor) which breaks down each hole on Agave Ranch offering advice to improve your game, but also know that I have listened and accounted for this advice in my hole write-ups already!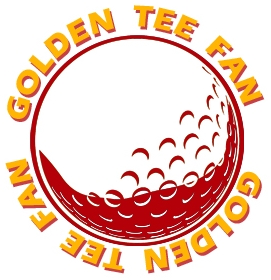 Golden Tee Fan is a Golden Tee addict from Chicago, IL, thirsty for tips and tricks!
Email this author | All posts by Golden Tee Fan