Agave Ranch — Hole #5: Par 4
By
Golden Tee Fan
• Category:
Agave Ranch
•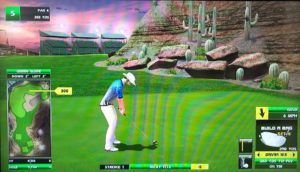 From the front-left box, the hill is not really in play…it's the easiest look.  Just carry a wood over the edge of the hill into the green…here's an ace with the 5-wood.
From the back-center box, you'll high tee a 5W or 6W over the hill into the green…elevation usually isn't an issue to clear the hill from here but it is possible to clip the hill if you're not careful with that 5W, so always club down and hit as much as you can muster for that added height.
From the middle-right box, you have to be careful, as it's not so easy to clear the hill.  Using a tee is great not just for added height but also to move back in the box to get farther away from it and give yourself more room to curve around.  Here's a great 5-wood curved around the hill that finds the hole!
Finally, left of the green is not good because there's mud, which is really difficult to get out of as it cuts about half the distance off your shot.
One new tee box is front-left, just right of the original front-left box, where it's still a pretty open look into the green with the hill only guarding the right side off the tee.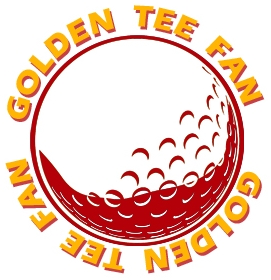 Golden Tee Fan is a Golden Tee addict from Chicago, IL, thirsty for tips and tricks!
Email this author | All posts by Golden Tee Fan