Beals Creek — Hole #15: Par 5
By
Golden Tee Fan
• Category:
Beals Creek
•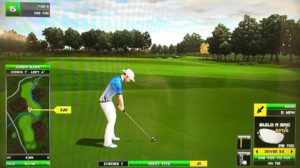 As usual, your first option is to blast out into the second fairway, towards the left side over the sand.  This offers you a clean approach.  The rough here isn't awful either as long as you have a straight shot in, because you'll still have enough distance.  Here's an 8W hole-out from there.
There are a couple other options if you don't think you can clear that sand to the left of the second fairway.  First, the end of the first fairway is perfectly fine.  From here, it's a nice 10.5 driver straight at the green that will clear any small trees in your way.
Next, you can play out to the right of the sand in the second fairway.  From here, you can bring it in with a wood over a dip in the trees…the rough in front of the green slopes down and helps it bounce onto the green for your putt.  This is nice because it takes the water out of play.  Check out this 5-wood right over the top to a front pin.  Here's one from a slightly different angle with the 6-wood, easily over the top.
There's a new tee box way up right that allows you to play the right rough as a lay-up area…here's an example drive off the tee.  But be careful because there's an out-of-bounds line close to here too, so try to favor the left side to avoid any unexpected OB penalty!
Keep an eye out for looks that offer 400-420 to the green, because especially with a tailwind, you may be able to carry a high-teed driver straight over the top and drive the green!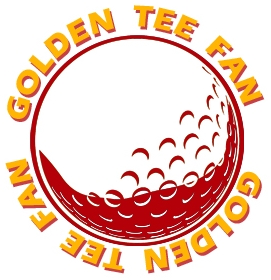 Golden Tee Fan is a Golden Tee addict from Chicago, IL, thirsty for tips and tricks!
Email this author | All posts by Golden Tee Fan