Beals Creek — Hole #5: Par 4
By
Golden Tee Fan
• Category:
Beals Creek
•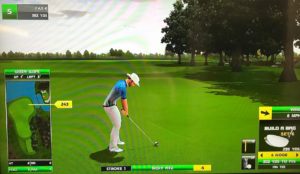 From the front-half of this box, you can usually take straight aim at the green…look for a little dip in the tree line and play something like a high-teed 5-wood right at it.
From the back half of the box, you'll play between an A1 and A2 shot around/over the trees into the green, usually with a high tee (3W or 4W most often).  This is a tough shot because you have to be long enough (short is water), but you can't really stop your ball once it lands on the green.  With front pins, you often hvae a lengthy putt back at the cup, but that's a successful tee shot!
From the left-center, here's a high-teed 4-wood curved around for the dunk!
There's a new box out left making this approach easier, although you still might want to cut into the pin with certain setups…here's a great 5-wood worked into a right pin.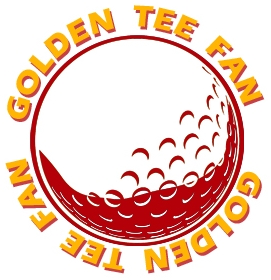 Golden Tee Fan is a Golden Tee addict from Chicago, IL, thirsty for tips and tricks!
Email this author | All posts by Golden Tee Fan