Catedrais Beach — Golden Tee 2019
By
Golden Tee Fan
• Category:
Catedrais Beach
•
Here are some early screenshots of the course!  Here is the official preview of the new 2019 Ribadeo, Spain course.
"On the coast of Ribadeo, Spain sits an Oceanside course far different from most—a place of gorgeous blue water, endless sun and soaring, overpowering rock walls. Catedrais Beach, which stands for the Beach of Cathedrals, is what happens when a canyon and tropical course come together to form one. Shot shaping and tee placement are key as you navigate jagged cliffs that seem to extend forever, all while trying to avoid the ocean and small ponds at all costs. Sundrenched and full of intrigue, Catedrais allows golfers to follow their own path. Which way will you choose?"
Here is a 6-hole preview and discussion from the Golden Tee lounge!
Catedrais Beach will also be home to Lannen's Landing, the Design-a-Hole winner for 2019.
GT Par is most commonly -30 to -31, but this can be debated.  #11 is the hole that makes the difference in par.  Some might also call #2 there sometimes for a potential -32 par but I'm not counting it.
This post contains tips, tricks, and information related to the 2019 Golden Tee course Catedrais Beach! Check out the hole-by-hole breakdowns and example hole-outs as I partner up with the Golden Tee community to give you the edge you need to beat your friends!
The GTF club set of choice is below, with the preferred ball being Streaks for advanced players and Grabbers or Razors for casual players:

Check out this podcast (itunes) (anchor) which breaks down each hole on Catedrais Beach offering advice to improve your game, but also know that I have listened and accounted for this advice in my hole write-ups already!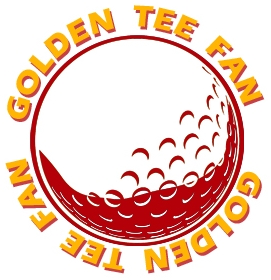 Golden Tee Fan is a Golden Tee addict from Chicago, IL, thirsty for tips and tricks!
Email this author | All posts by Golden Tee Fan