Catedrais Beach — Hole 11: Par 5
By
Golden Tee Fan
• Category:
Catedrais Beach
•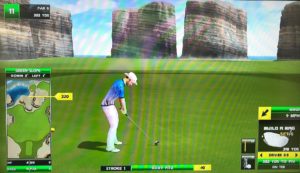 This hole is sometimes drivable with the right combo of tee box, wind and positioning…from the center box with a high tee, this driver cuts its way through for the super albatross!  Here's another from a different angle.  Even if you're not sure you can get there but think you can get close, it can be good to shoot the gap for a chip.
Also, with a strong outwind, the high-teed 10.5 driver can clear the mound if you'd rather 180 right at it!
There are two decent layup spots here…usually the best one is playing a big A1 way out to the right, which often gets far enough to give a clear approach shot into the green for eagle.  Sometimes you'll have to cut into the green.
Another layup spot is left, at the end of the fairway.  You'll definitely need to cut around from here, but depending on the wind and pin, coming in from this angle might be more desirable.
One new box here is off to the left, taking the gap out of play to the green.  From here, you can either lay up top on the hill or play out left to curve a shot around into the green.
Another new box is front-right of the original from about 370 yards, where the gap is still very much in play to the green.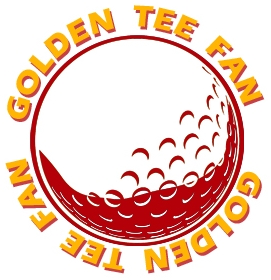 Golden Tee Fan is a Golden Tee addict from Chicago, IL, thirsty for tips and tricks!
Email this author | All posts by Golden Tee Fan