Catedrais Beach — Hole 4: Par 5
By
Golden Tee Fan
• Category:
Catedrais Beach
•
From all boxes, you can hit up on top of the hill…anything from a high-teed 10.5 driver to a more lofted wood.  Distance off the tee helps as you may still have a driver into the green, but more important is accuracy…falling down to the left is death.  Take your time and stick the center of the plateau!
Here's a driver hole-out from there!  Here's another with the 4-wood.
There's a new box up left allowing you to try a driver under the arch to the left to that second fairway, or at least to the rough beyond it with a straight shot at the green.  It's still an option to play up top to the hill as before if you wish.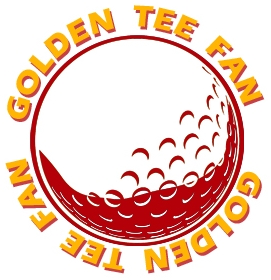 Golden Tee Fan is a Golden Tee addict from Chicago, IL, thirsty for tips and tricks!
Email this author | All posts by Golden Tee Fan