Catedrais Beach — Hole 6: Par 4
By
Golden Tee Fan
• Category:
Catedrais Beach
•
Here's another hole where the best play is to high tee the highest lofted club you can carry to the green and blast it right over the top.  It's usually a high 5W or 6W, but tough longer setups might call for a high 4W.
Here's another option — let's say you have a setup with a strong outwind and the pin tucked in front just over the hill.  By using a high tee, it's hard to both carry the hill and keep the ball close to the pin for your eagle putt.  So, you can also bank a driver or wood off the left wall. Backspin will stay on the ball after hitting the wall and with any luck you might find yourself closer to the cup.
One new box here is out right behind a hill forcing you to curve a shot right-to-left into the green from about 280 yards.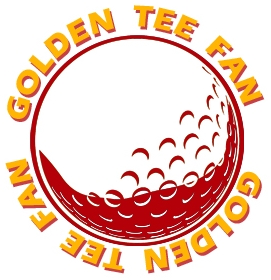 Golden Tee Fan is a Golden Tee addict from Chicago, IL, thirsty for tips and tricks!
Email this author | All posts by Golden Tee Fan