Catedrais Beach — Hole 9: Par 5
By
Golden Tee Fan
• Category:
Catedrais Beach
•
From the center box, tee it high with a 5W or 6W and carry over at the green…this high-teed 5-wood goes right over the top for the super albatross!
From the back box, you can carry a high 3W or 4W over the top as well at the green…here's a nice high-teed 3W over the top.  But, you won't always have the distance to get there.  If you're not sure, there are two other options.
First, you can enhance your high-tee 3W distance by turning right and playing a C3 instead.  Next is the challenging one – you can low-tee a driver and curve through the mounds, trying to skip off the water and up onto the green, or at least by the green for a chip.  Not an easy shot, but technically this hole IS always drivable!  With closer looks, you can even opt to carry the driver to the rough and bounce up – check out this amazing ace!
Laying up on top with a tough look is still a good play with a high wood to set up an approach into the green for eagle.
One new box here is to the right from about 260 yards, allowing a high 6W over the top…trickling down onto the green from the top of the hill is also an option but not a guarantee since some parts of the top of the hill slope upward!  With a pin more in the center of the green, this high 6W finds the cup!  With a right-rotation, this high 5W also cuts into the hole.  And with a tailwind, this high 8W easily finds a center pin.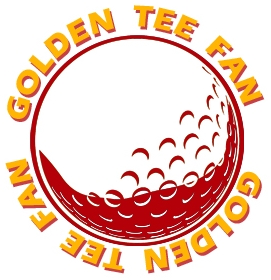 Golden Tee Fan is a Golden Tee addict from Chicago, IL, thirsty for tips and tricks!
Email this author | All posts by Golden Tee Fan